'Tis the season for overindulgent wishlists! As you may or may not know, my birthday is a mere two weeks (on the dot!) after Christmas, so all of my gift-receiving is jam-packed into a small period of time. The following is a list of things I'd love to own, both reasonable (meaning I might actually get it) and unreasonable (meaning I'll have to save my own pennies).
I've been lusting after these for the longest time. They're currently on my List of Things to Buy When I Finally Get a Job.
When I saw this in the theater, I
loved
it.
Ash
and I were singing along to all the routines and dancing in our seats. I'm trying to cut back of asking for/buying DVDs because I have a huge collection that I rarely watch, but I'm such a Gleek that I have to have it.
No surprises here - I'm a huge dance addict. It makes sense that I squealed with excitement when I first saw the commercials for both of these games. I don't just want these, I need them.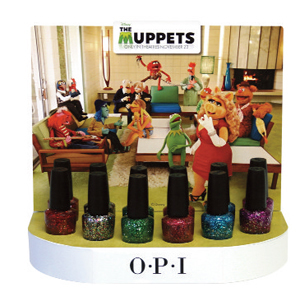 Nail polish!
One of my big accomplishments this year was finally breaking my nail-biting habit after nearly sixteen years. Yeah, that's a long time. So I want to celebrate with lots of pretty nail polish colors! The OPI and Essie brands are a bit out of my 'daily splurge' range so onto my wishlist they go.
I was on the fence about which smartphone to get when I could finally afford one. Well, for his birthday in October, Erik got an iPhone and it took about... a week of seeing him use it and occasionally using it myself to fall completely in love with it.
What are you wishing for this Christmas?
{Have you signed up to receive a Christmas card from me yet? If not, go here and do it!}