One thing I failed to mention in my previous post about exciting things about autumn is the advent of Fall Television. And this year, it's shaping up to be a
really good season
.
Turns out, I'm
not the only one
talking about fall TV
, so I want to share with you the shows I'll be watching.
On
Monday
, I have only one show to watch, and that's
Dancing with the Stars
.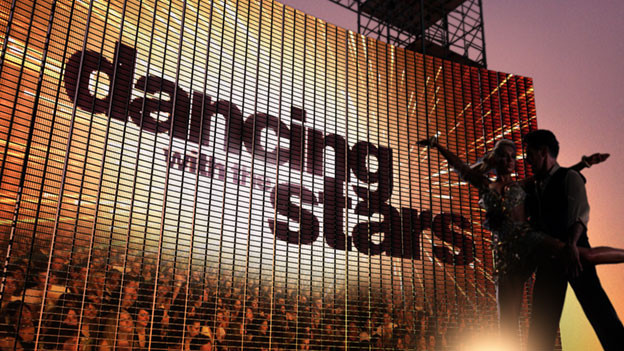 It's on
ABC
at
8/7c
and premieres on
September 21st
, with performance shows on Monday and results shows on Tuesday at 9/8c (but I don't really care for the results, it's usually a bunch of wasted time). Even though SYTYCD is my first dance show love, I also really like this show. Mainly I like seeing all the different celebrities and how good they are, but recently they've been recruiting SYTYCD alumni to be the professionals (like Lacey Schwimmer, Chelsie Hightower, and Dmitry Chaplin).
Tuesday
is the only day I forsee a conflict in my schedule. Hands down I will almost always be watching
So You Think You Can Dance
, my favorite show
ever
.
It premieres in
just one week
, at
8/7c
on
September 9th
on

Fox
. For a few weeks, it's just once-a-week audition episodes. Then it will be on regularly, with performance shows on Tuesdays and results on Wednesdays. I won't go into the show too much, since
I did that here
a few weeks ago.
The conflict I have is that
NCIS
is also on at
8/7c
on
CBS
, a show that I have come to love based on my mom watching reruns constantly. Hopefully I'll be able to catch episodes online somewhere, because I'm dying to see if Tony and Ziva ever hook up - or McGee and Abby, for that matter, because even though it seems pretty unlikely, I WANT IT TO HAPPEN.
Moving on to
Wednesday
, I'll be watching the results shows for SYTYCD for sure. Right after that, on
Fox
as well, is my new favorite show (which I
just
watched the pilot for today!),
Glee
.
I'm so very excited for this. If there were a glee club or show choir at my school, I would've
so
been there. I was on drill team, which was a dance team that was decidedly separate from the cheerleaders, despite having to wear the same uniforms (we were much better, too, and I'm not just saying that - we got more screams from the audience at the pep rally than them). Anyway. I'm sure you already know that it's on at
9/8c
and that it premieres
September 9th
. Yay!
Following Glee, I'll probably keep checking out
Top Chef
, if I remember. What can I say? I'm a reality show addict, especially to all the shows
Bravo
puts out.
Thursday
will be another busy TV-watching night for me, starting with my newest addiction,
Bones
.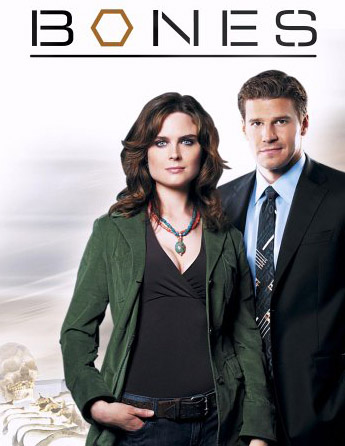 Since I'm
all about
hoping for romantic relationships between characters, I am desperately waiting to see what happens between Miss Temperance "Bones" Brennan and Agent Booth. ESPECIALLY after the events of the season finale, which was a crazy trip.
Seriously
. I won't spoil it, but at the very end there was an admission of sorts by one of the two about their true feelings. Eeep! I'm just itching with excitement over here. If you want in, it's on
Fox
at
8/7c
and will premiere on
September 17th
.
After that, I'll indulge in some comedy shows over at
NBC
. First up is
The Office
, which never fails to be amusing on some level. But what I'm looking forward to even more is
Community
.
All I needed to hear were the names Joel McHale and Chevy Chase, and I was
in
. This looks like it will be a great follow-up show to watch after The Office. It's on at
9:30/8:30c
and will also premiere on
September 17th
.
And of course, I'll be following all this up with a nice helping of
Project Runway
, which is totally amazing and if you're not watching it, you should be. Or we can't be friends. It's on Lifetime at
10/9c
.
After that, I don't have anything to watch until
Sunday
rolls around. I'm a huge, HUGE
Family Guy
fan, so I'm definitely excited for new episodes. But I'm also eager to check out the new spin off,
The Cleveland Show
.
Seth MacFarlane is a
genius
(also, on a side note, I find him oddly attractive too) and I'm hoping he delivers with this new show. If you're into silly comedy like me, check it out at
8:30/7:30c
, followed by Family Guy, both of which premiere on
September 27th
.
I'll also be watching
Design Star
for the next few weeks, but that's already almost over!
Phew! See, I told you, total television addict.
What are you watching this fall? What new shows are you looking forward to?