Hello hello! And welcome to another
Pink Saturday
!
Curious?
Pink Saturdays
are brought to you by Beverly at
How Sweet the Sound
, and more information can be found
here
. Also, check out the latest post and find some other
pink
fanatics.
On with the pinkness!
Continuing last week's theme, Cait's Pink-ified Dorm, here is my dull, extra-long twin dorm room bed. Not super comfortable to begin with, but just add a memory foam topper and some cute accessories, and it feels just like home.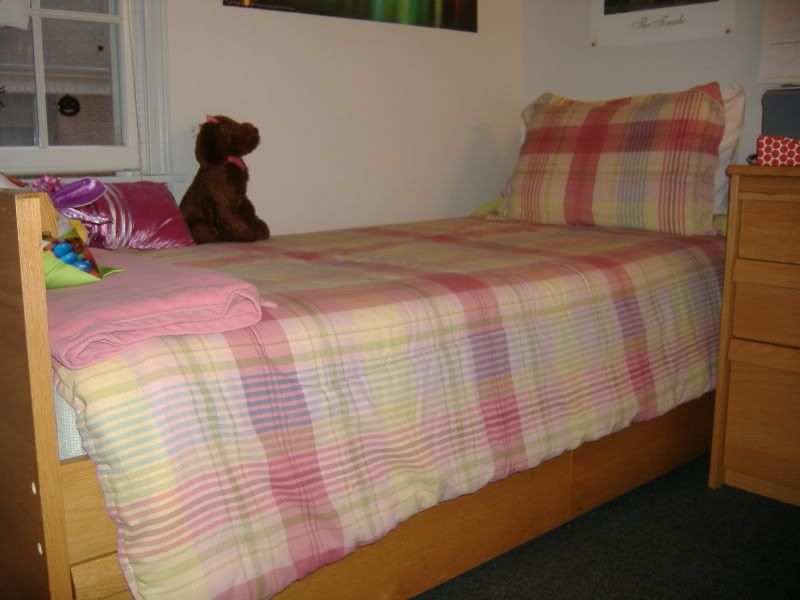 I am a big fan of decorative pillows. This one was a wonderful find, although I can't remember from where.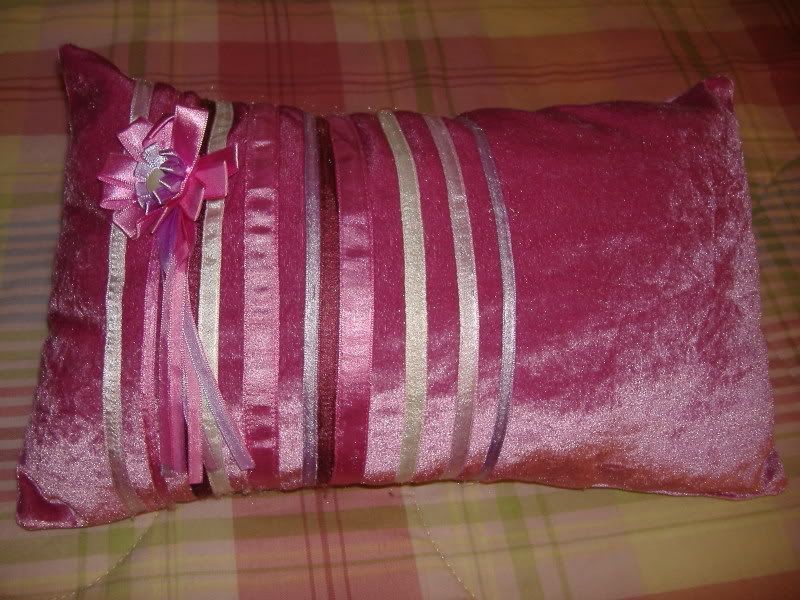 Finally, let me introduce you to Izzy:
For those Grey's Anatomy fans out there, yes, she's named after the famed artery-cutting doctor Ms. Izzy Stevens. My roomie Danielle and I watched Grey's every week, and there was an episode where George cheats on his wife with Izzy. The suspense built as he tried to find time to tell his wife. At the very end of one episode, he opens the door to their apartment, and after an awkward pause, he just says, "I slept with Izzy." For
days
, I would walk up to my roomie's doorways and repeat the line, with a look of seriousness. Then when I got my new stuffed pup and was having trouble finding a name, one of my roomies suggested Izzy. Because, well, I
do
sleep with her. And it stuck.
And because I'm just amazing like that...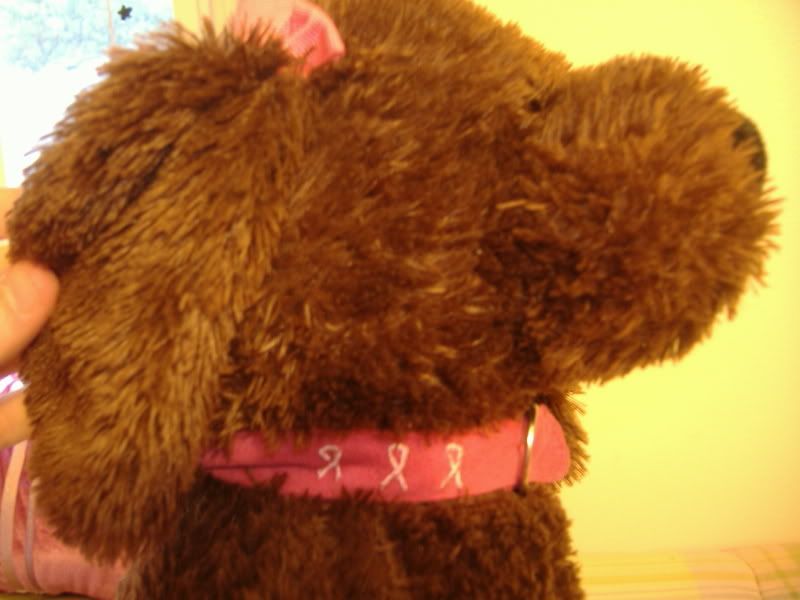 Izzy was actually a prize I won at a Think Pink! Bingo Night fundraiser for breast cancer awareness. Coincidence? I think not.
Ah, then end to another
Pink Saturday
. Thanks for stopping by!